FallTech for Tools dropped object prevention system complies with ANSI 121-2018 and ISEA standards to limit injuries and create safer work environments.
Compton, California, August 29, 2019 - FallTech®, a U.S. manufacturer who specializes in fall protection safety products and gear, today announced the introduction of its new FallTech for Tools dropped object prevention program. Falltech for Tools is a complete ANSI/ISEA 121-2018 tested and compliant range of solutions that feature tool attachments, tool tethers, premium self-fusing no-heat tool tape, speed clip attachment tethers, a wrist anchor attachment system, and hard hat tethers.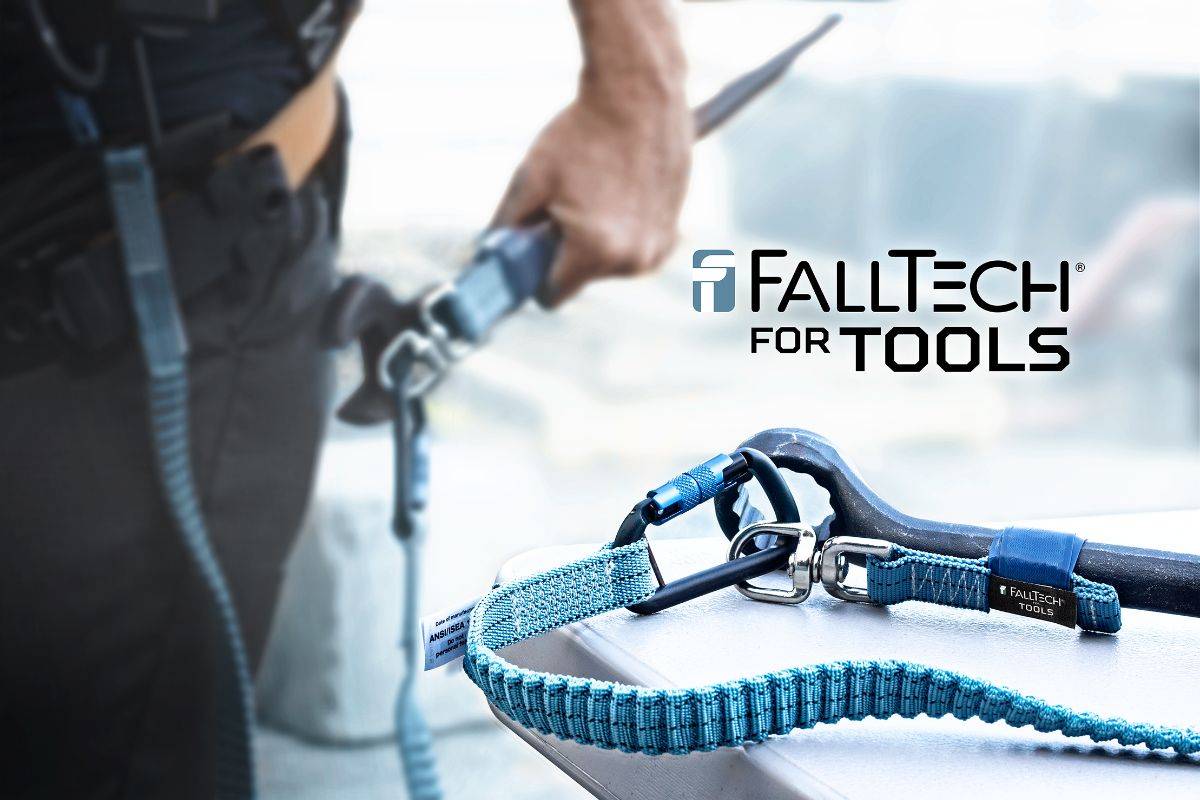 "The driving force behind this program is the over 230 fatalities a year as a result of dropped objects and equipment in the U.S. alone, making it the third leading cause of death in the workplace. That is approximately two fatalities every three days. Our customers trust FallTech products to help them prevent fall injuries. Now we are introducing quality designed and tested solutions to help prevent injuries as a result of dropped objects while keeping others and their fellow workers safe, as well."

- Scott Miller, Vice President of Sales
FallTech® for Tools is designed to accommodate the most commonly used tools in construction trades, general industry, oil and gas, utilities, and other industries. These include tools with captive eyes, open and closed handle tools, open and closed handle tools with triggers, including impact hammers, wrenches, screw drivers, spud wrenches, power tools, and many others.
FOR MORE INFORMATION ABOUT FALLTECH FOR TOOLS, CLICK HERE
DROPPED OBJECT PROVENTION PROGRAM COMPONENTS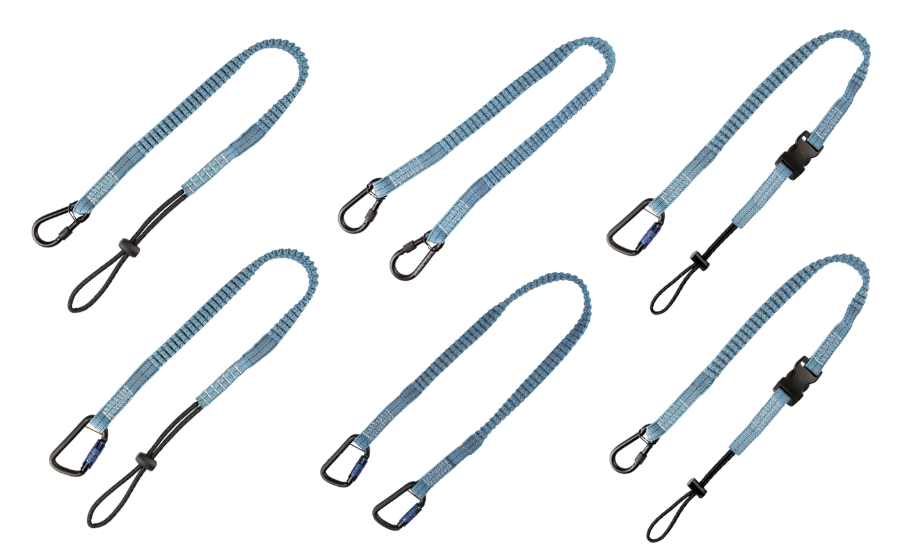 Available in a variety of configurations including standard and speed clip versions for flexible use and, depending on the selection, will work with tools weighing up to 15lbs.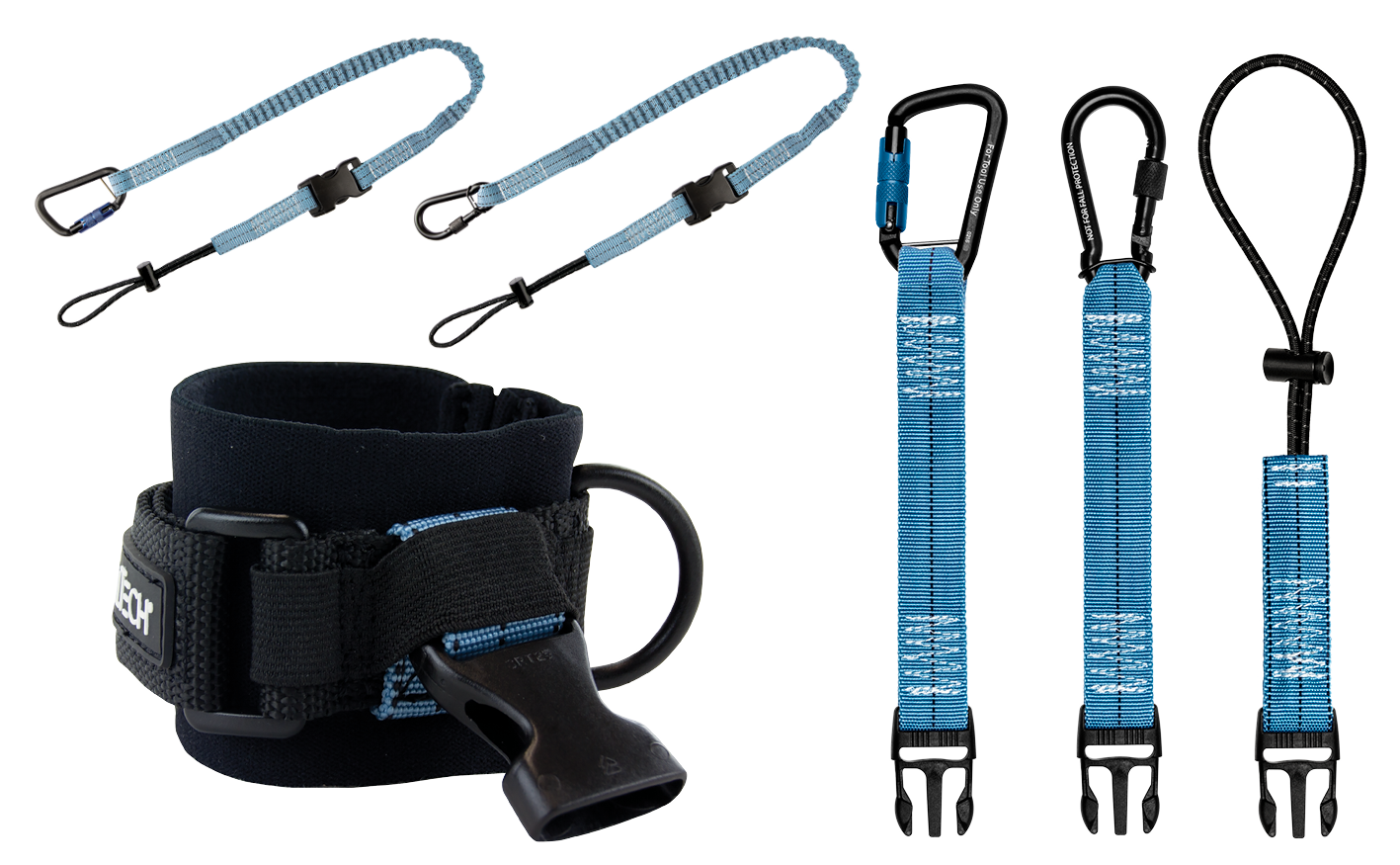 Comfortable anchors worn on the wrist are ideal for close proximity work for use with both the speed-clip system and standard tethers. For tools up to 5lbs.
PREMIUM NO-HEAT TOOL TAPE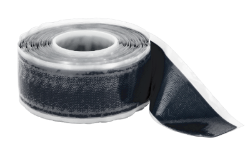 Self-fusing, No-heat tape is used to secure D-ring tool attachments for tools weighing up to 5lbs.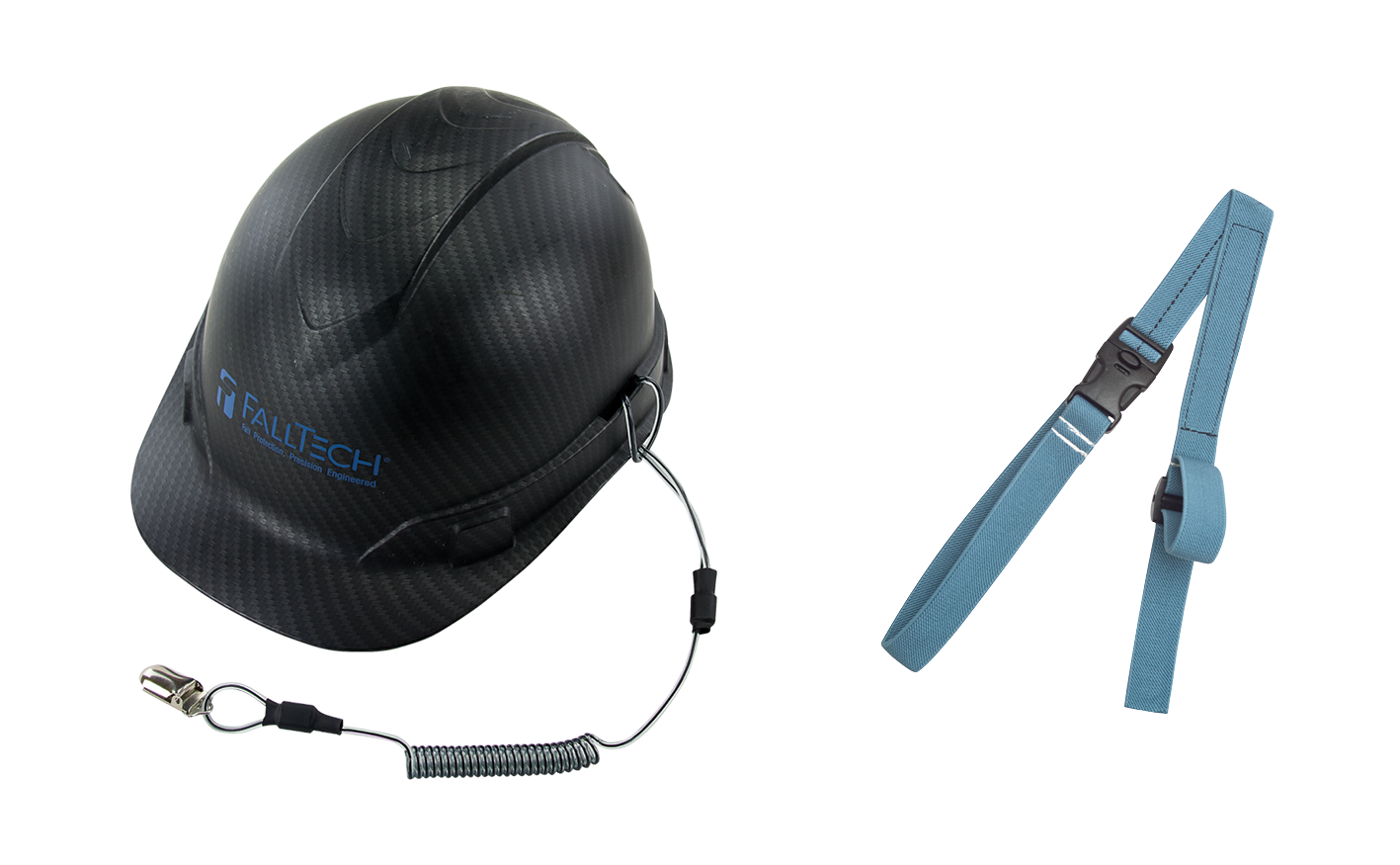 Two options of tethers are offered for hard hats.
(D-RING, CHOKE-ON, SPEED CLIP)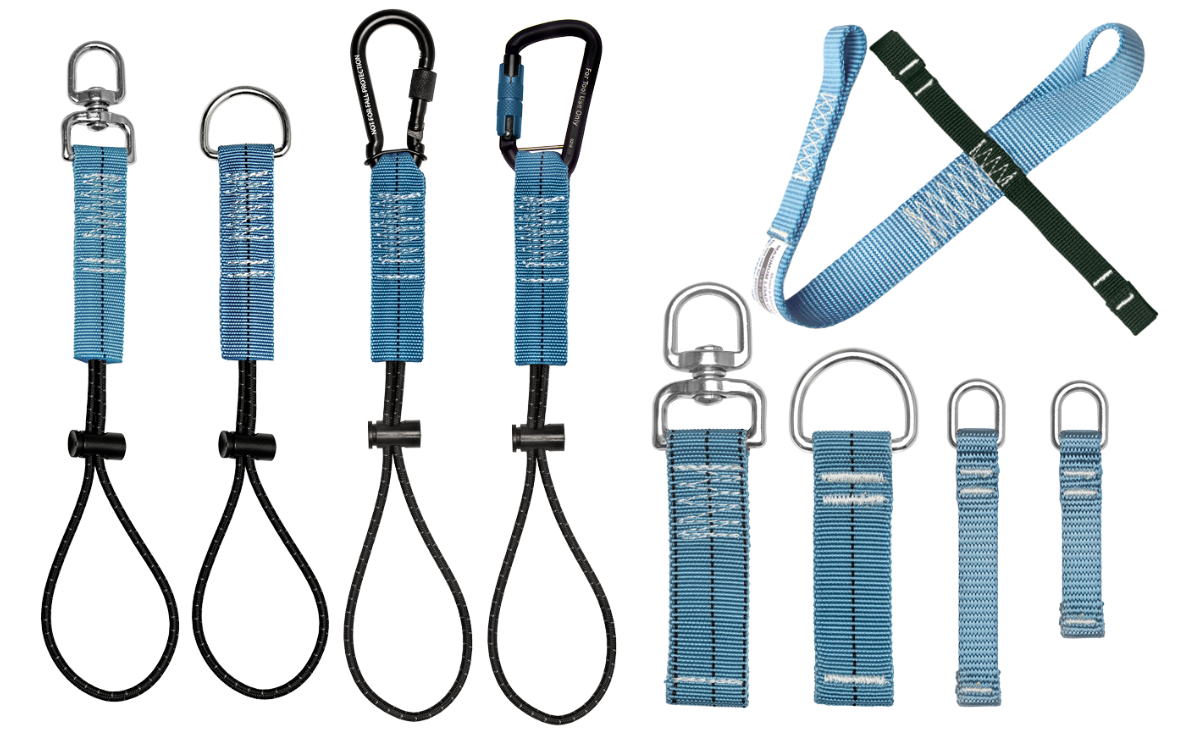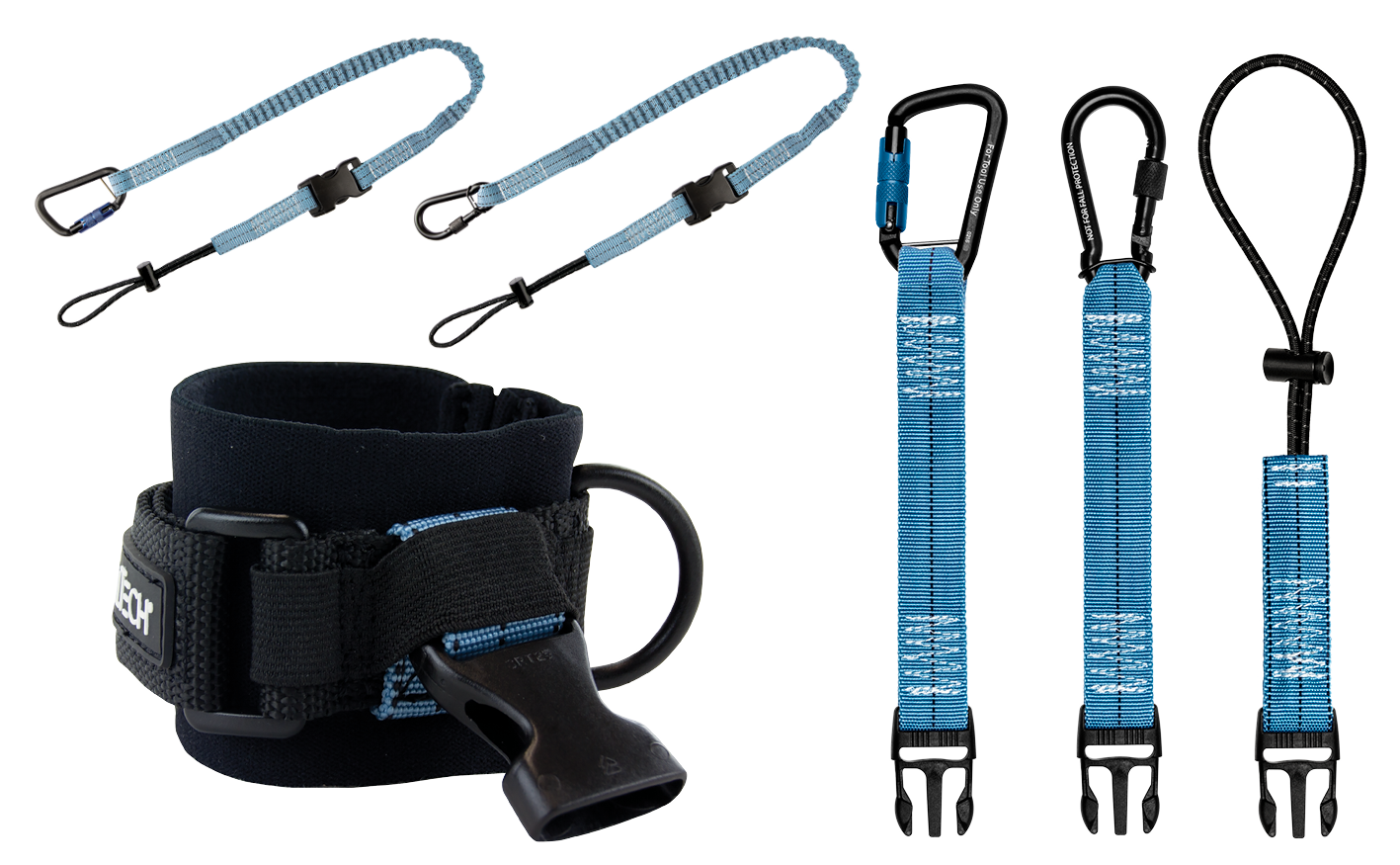 D-Ring attachments are designed for common hand tools without a captive eye providing a means for a direct connection for tools weighing up to 5lbs.
Choke-on loop attachments connect to hand tools with integral captive eyes holes for tools weighing up to 5lbs.
Speed clip attachments enable quick tools changes when paired with speed-clip tethers. Available for tools weighing up to 5lbs.
For larger, heavier hand and power tools, loop-end attachments use choke-on and tape-on fastening for tools weighing up to 35lbs.
---
Since 1991, FallTech, a leading U.S. manufacturer, fuses all fall protection safety with technology into state-of-the-art fall protection solutions. With our in-house ISO 17025 accredited test lab, we ensure that FallTech solutions meet or exceed ANSI, CSA and OSHA standards. We are committed to our products performing in the most demanding field conditions, combined with reliable performance, value, and outstanding service.

Whether you need your job site outfitted with fall protection gear or training, our experts make it easy and help you find the right solution. Standards change. Regulations shift, but FallTech's commitment to our customer's safety is rock solid.