FallTech® Positioning and Restraint lanyards are essential connectors designed specifically to work within their respective active fall protection systems. For work positioning systems, a lanyard attached to the hip D-rings allows users to lean back and work hands-free while maintaining fall arrest tie-off. For travel restraint, lanyards simply connect between the user's harness and an anchorage, without the use of fall arrest tie-off to restrict users from reaching fall hazards. For these common and recurring applications, we provide multiple solutions in a variety of materials to fit your exacting needs.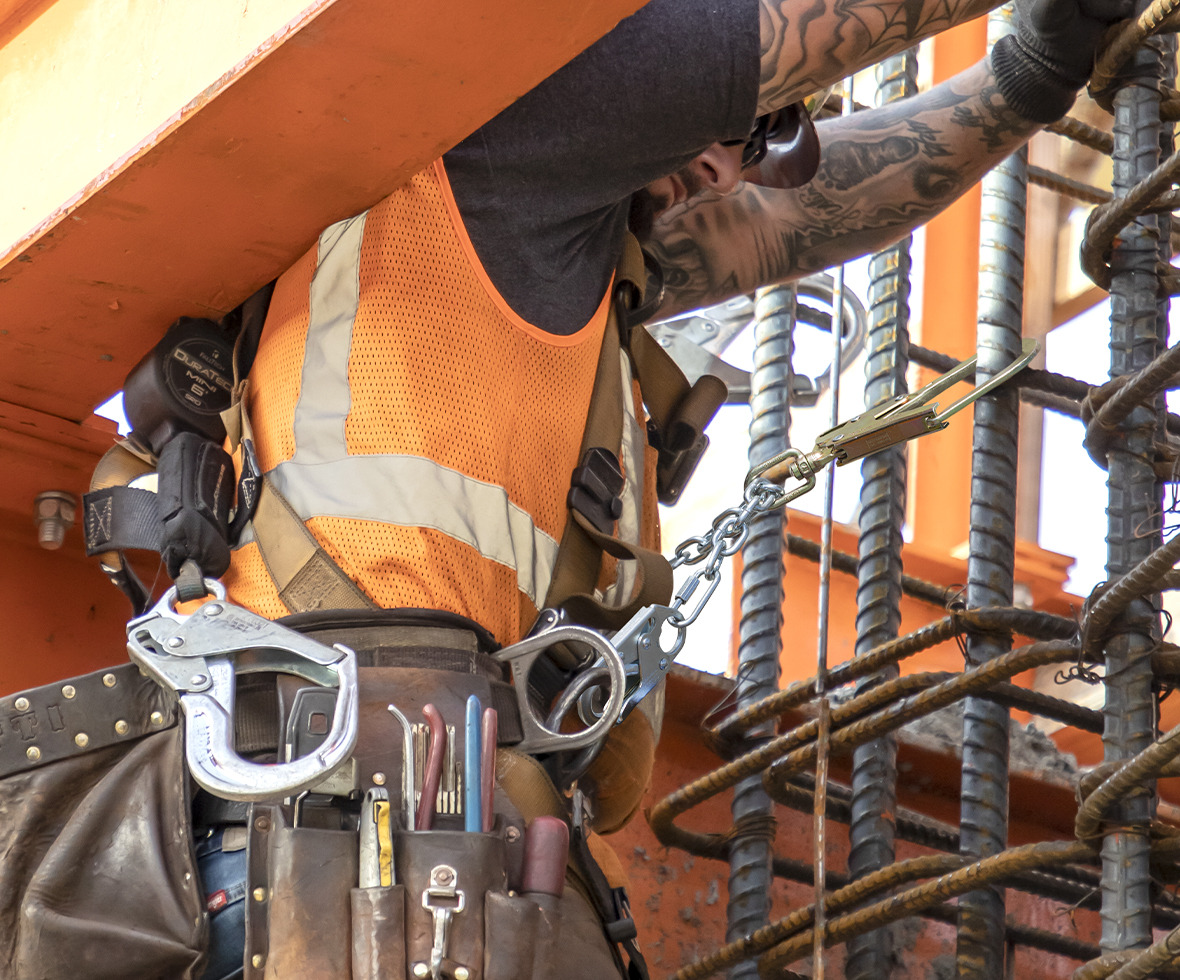 A wide range of configurations is available with Grade 43 or Grade 80 welded-link chain or double-layer web constituents, alloy steel, and aluminum alloy connectors. For vertical rebar connections, we offer swiveling or standard rebar hooks.
Our innovative Tower Climber® rope positioning lanyards provide light weight and adjustable length in hands-free work applications. All lanyards include an auto-locking, one-hand aluminum rope adjuster and two integral connectors for balanced weight distribution on the hip D-rings.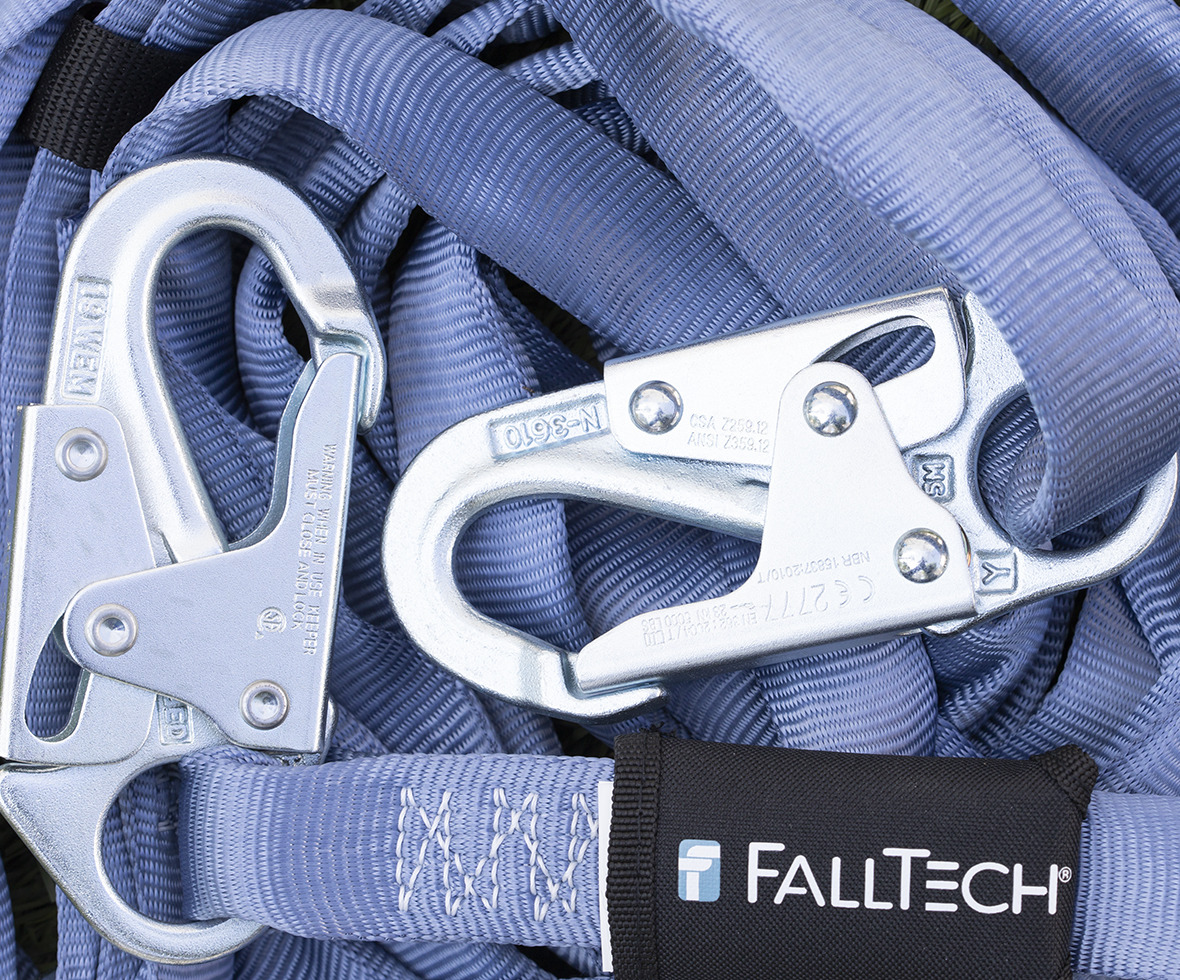 Available in a wide range of fixed lengths and materials, they feature abrasion-resistant polyester web, coated, and uncoated galvanized steel cable and three-strand polyester rope.