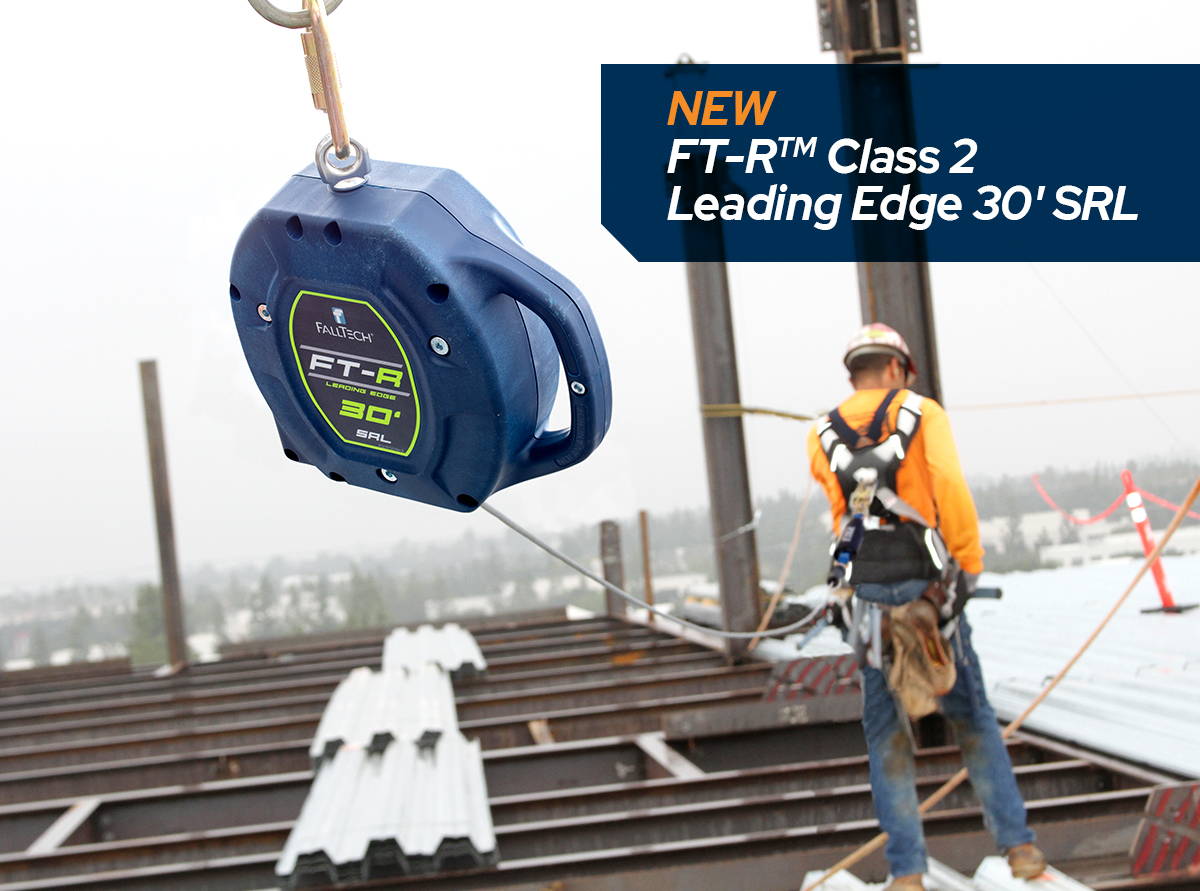 Compton, California
FallTech® introduces the new FT-R™ Class 2 Leading Edge 30' SRL engineered for those who require the optimal balance of compliance, safety, and worker efficiency when working at height.
Boost worker productivity when the FT-R is part of a fall protection system. Due its innovative design, this SRL is optimized for the most efficient and reliable walking-working speeds resulting in minimized nuisance lockup.

Workers will also experience less fatigue moving and setting up the FT-R due to its significantly smaller size than comparable SRLs being up to 20% lighter* in weight and 25% smaller.*
The FT-R provides more working time in the field and less time spent on repairs because of its robust build quality combined with simplified, skillfully engineered internal components.
FallTech is committed to the latest ANSI fall safety compliance. Thus, the FT-R is ANSI Z359.14-2021 Class 2 Compliant. This latest ANSI standard revision takes effect on August 1st, 2022.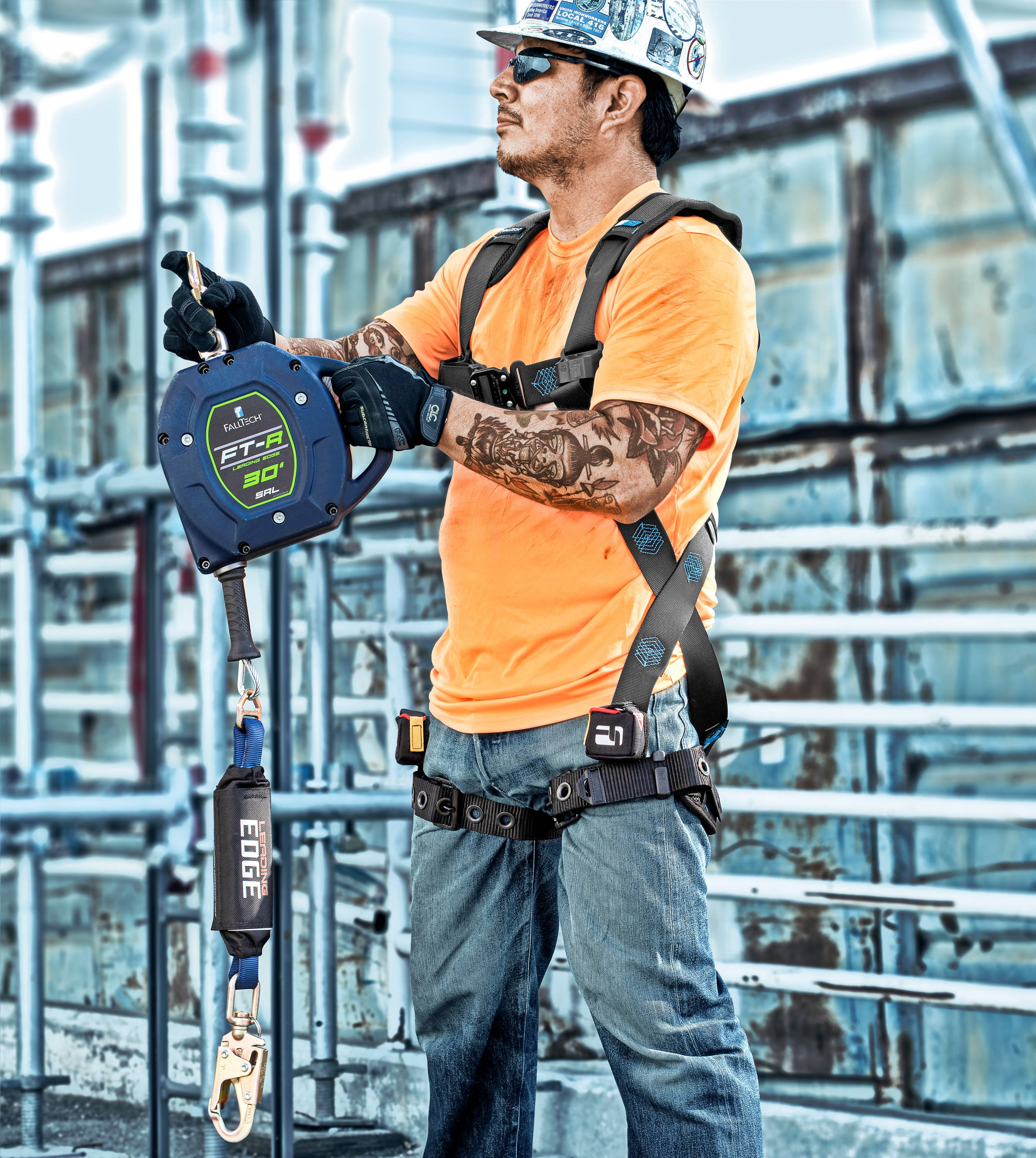 FT-R™ Class 2 Leading Edge 30' SRL includes:
ANSI Z359.14-2021 Class 2 Compliant
Smallest and Lightest Class 2 SRL Available
Efficient and Reliable Walking-Working Speed
Minimized Nuisance Lockups
Anchorage Location Flexibility: Overhead to Foot-level
Simpler Energy Absorber Design
Intuitive Fatigue-Free Setup and Take Down

*When compared to existing FallTech and competitor models.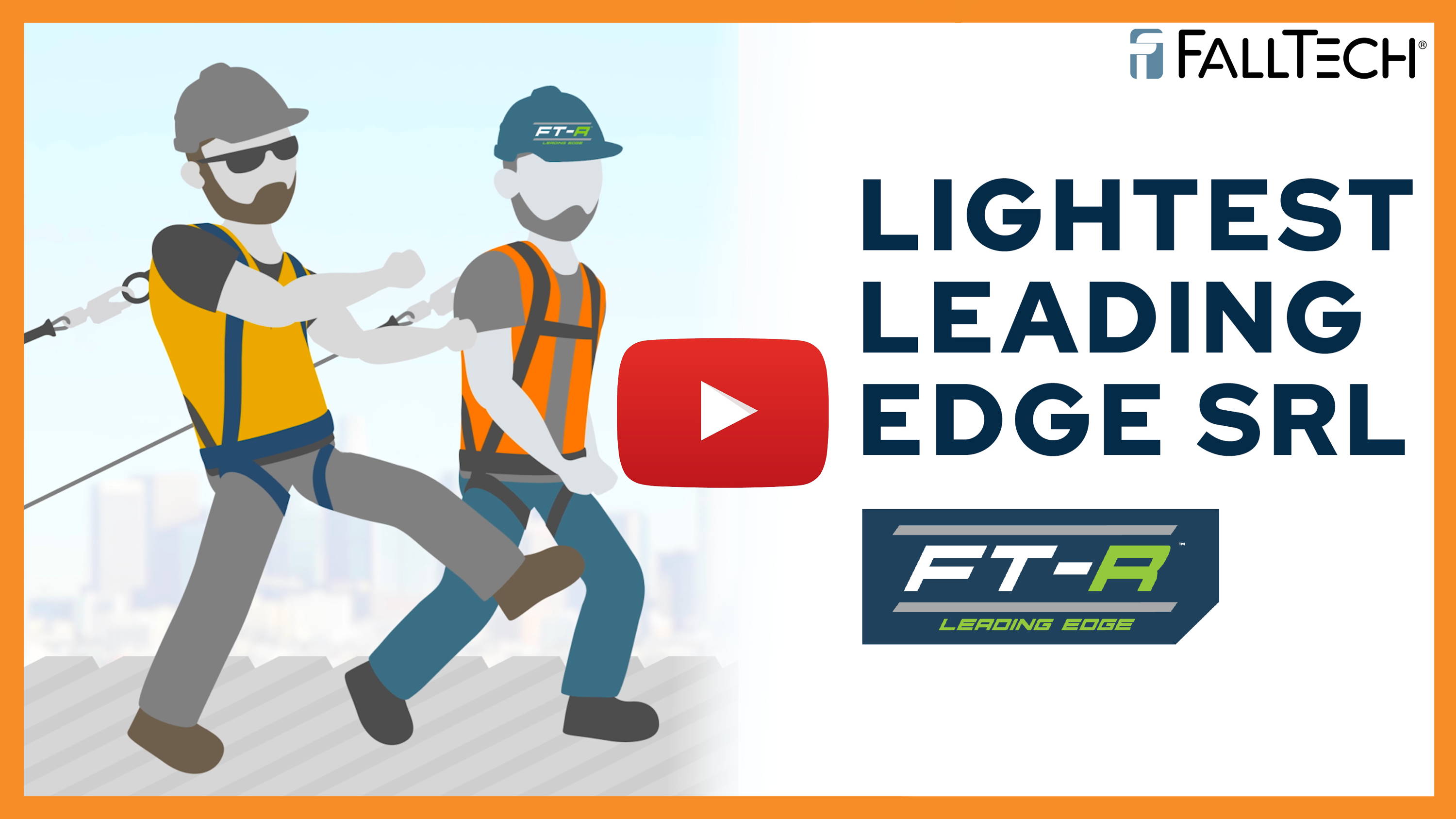 ---
Since 1991, FallTech fuses fall protection safety with technology into state-of-the-art fall protection products. Our in-house ISO:17025 accredited test lab ensures that FallTech products meet or exceed ANSI standards and OSHA regulations. We are committed to our products performing in the most demanding field conditions, combined with reliable performance, design, value, and outstanding service.
We know you work hard, and we are here to support you. Whether you need your job site outfitted with fall protection gear or training, our experts make it easy and help you find the right solution. Standards change. Regulation's shift, but our commitment to your safety is rock solid.