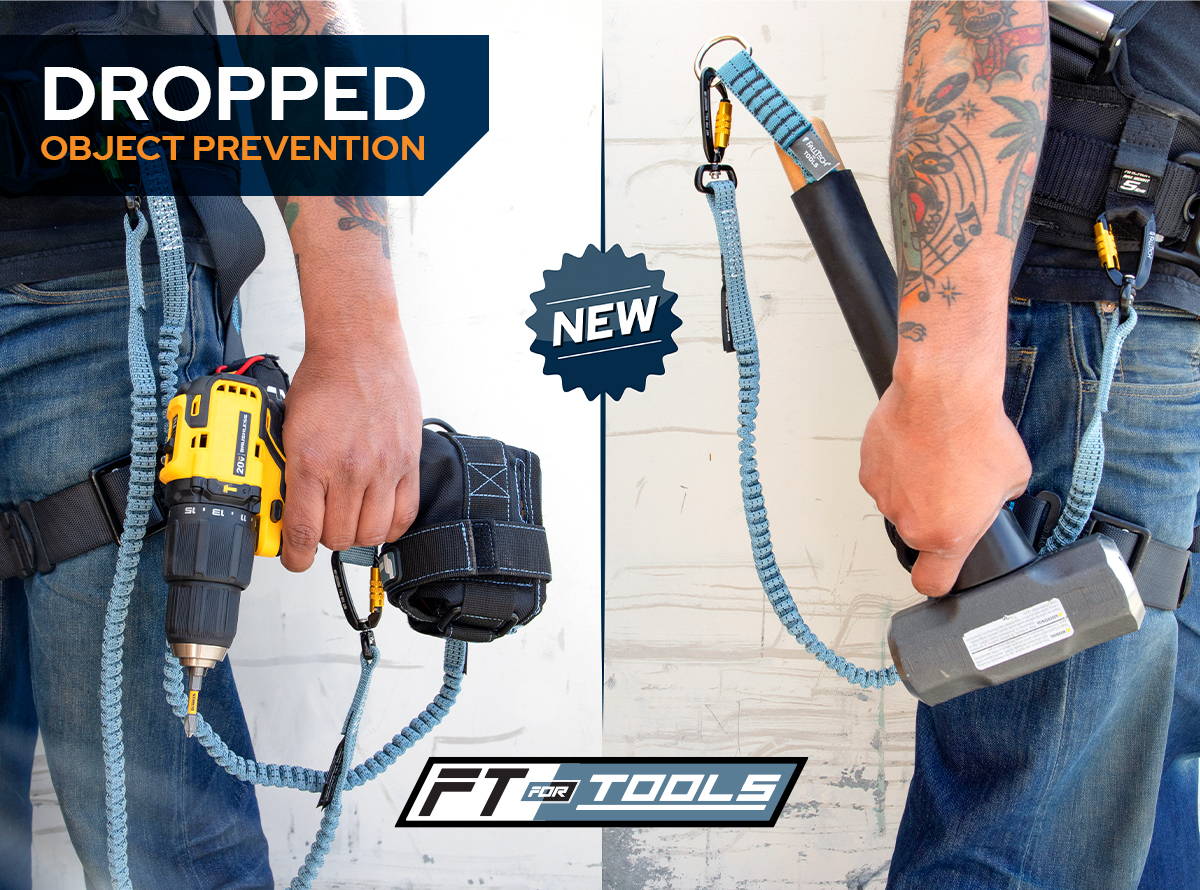 Compton, California.

FallTech® listened and heard the challenges people face in tethering their tools when working at heights safely. What type of anchor should I select if I need to grip anywhere along the tool shaft comfortably, but my tool does not have a captive eye? What are some other options of anchoring tool attachments if I do not want to use tool tape? How do I safely anchor and tether my cordless drill driver? In response to these challenges, plus more, FallTech® announces confusion-free, simple-to-install tool tethering solutions that provide new ways of safely working while enabling those below to be protected from the hazards of dropped objects.

Confusion-Free Tethering Solutions
Simple, easy-to-use guides to building your own tool tethering systems are available here for each of these new solutions, plus the entire FallTech for Tools dropped object prevention program.
Tape Measure Holder Attachment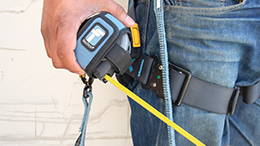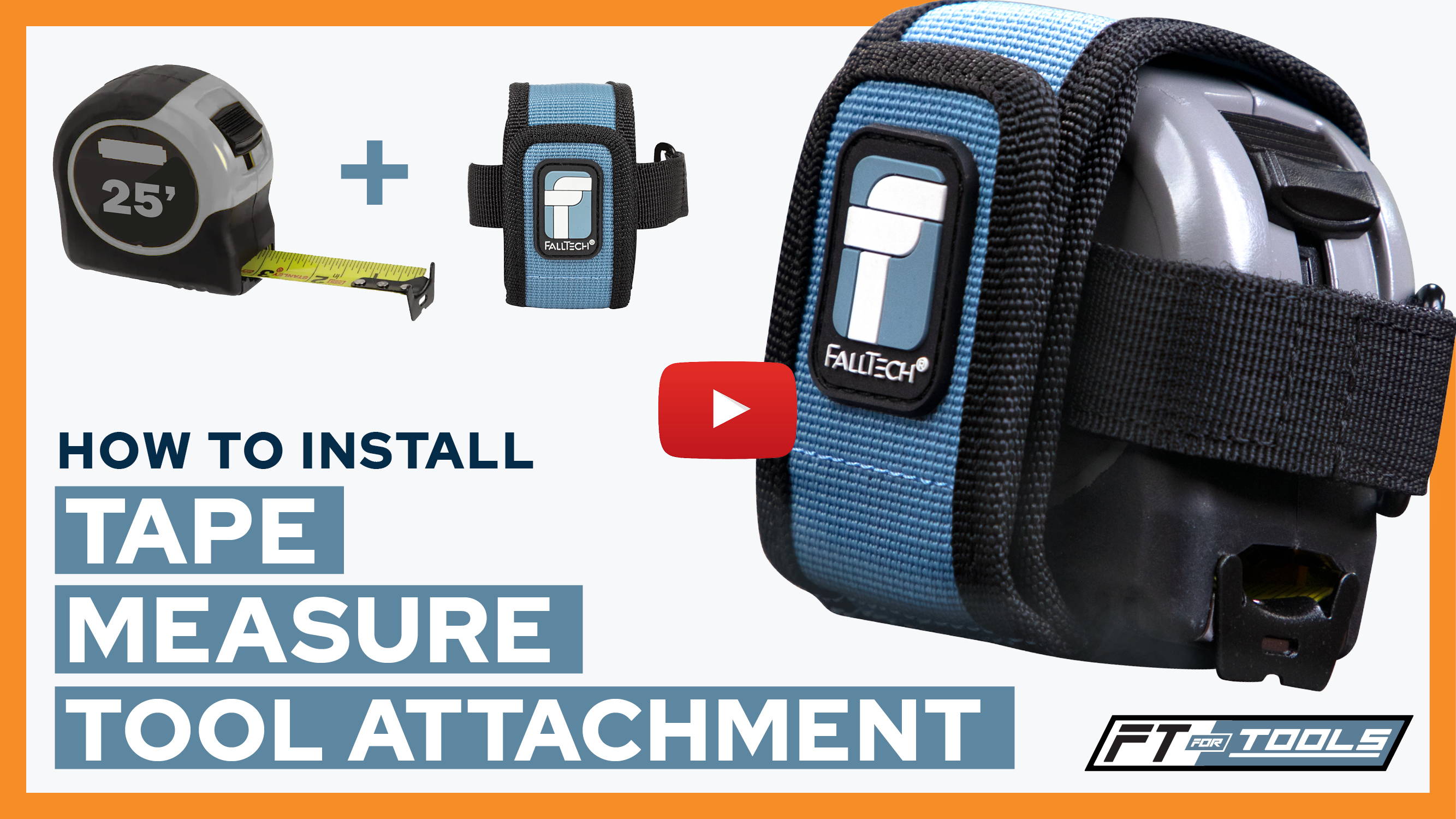 Durable polyester construction with hook and loop straps for easy installation
Features belt clip for secure attachment to tool belt
Tape Measure Holder Attachment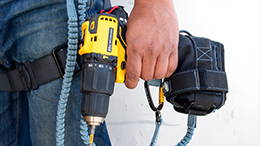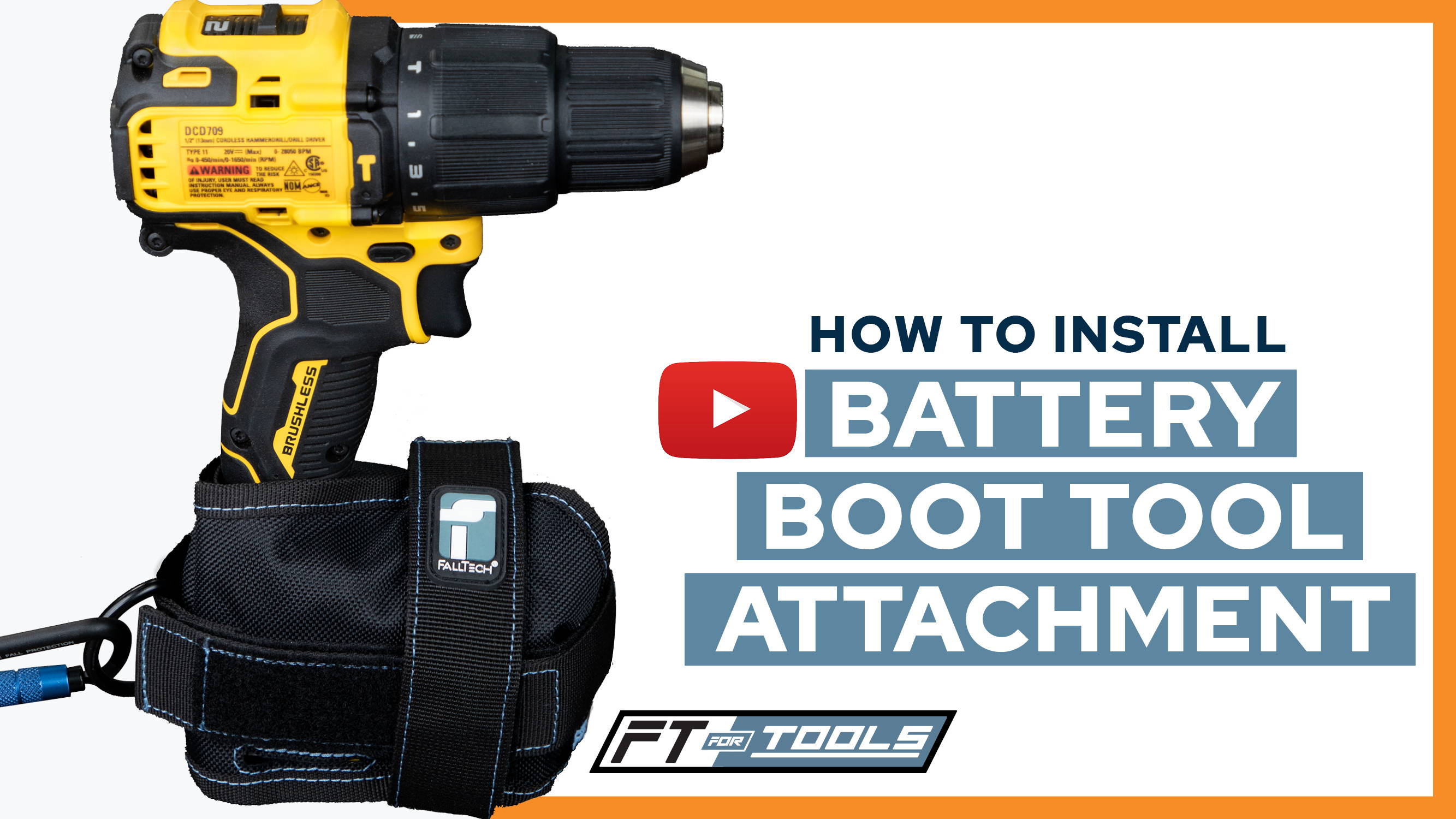 Fits most cordless power tool batteries, including both low profile and high capacity designs, up to 3.5" L x 2.75" W x 2.5" H (9cm L x 7cm W x 6.5cm)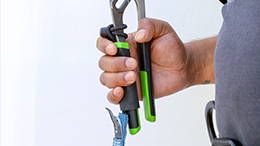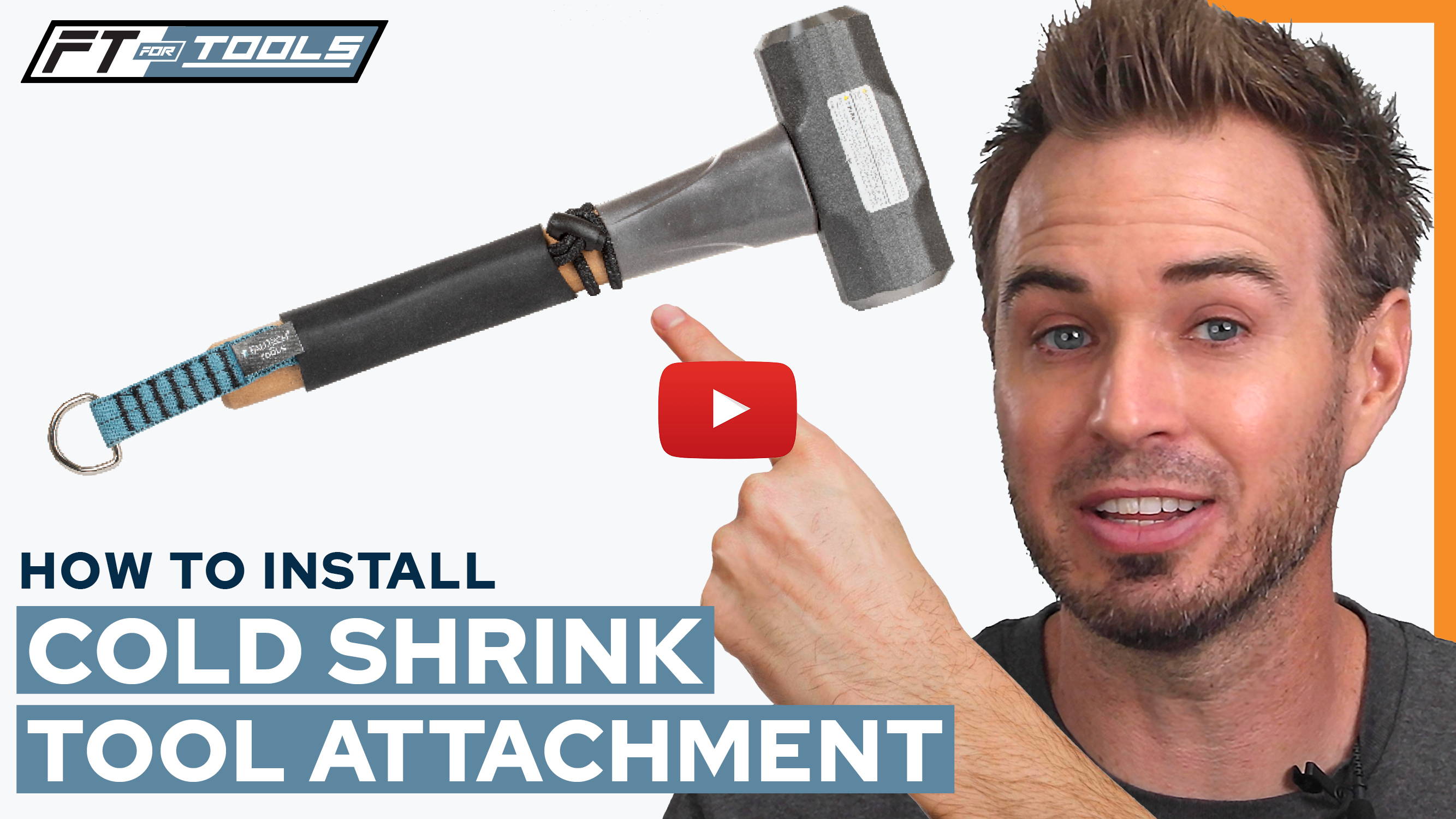 Flexible, self-fusing, and follows the profile of your tool's handles. No heat or additional tools are required to secure tool attachments to your tools.
For tools weighing up to 5 lb max. Available in 3 sizes:
Small, 5/pack
For tools 0.75" to 1.75" in diameter
Medium, 5/pack
For tools 1.75" to 2.25" in diameter
Large, 5/pack
For tools 2.25" to 3.00" in diameter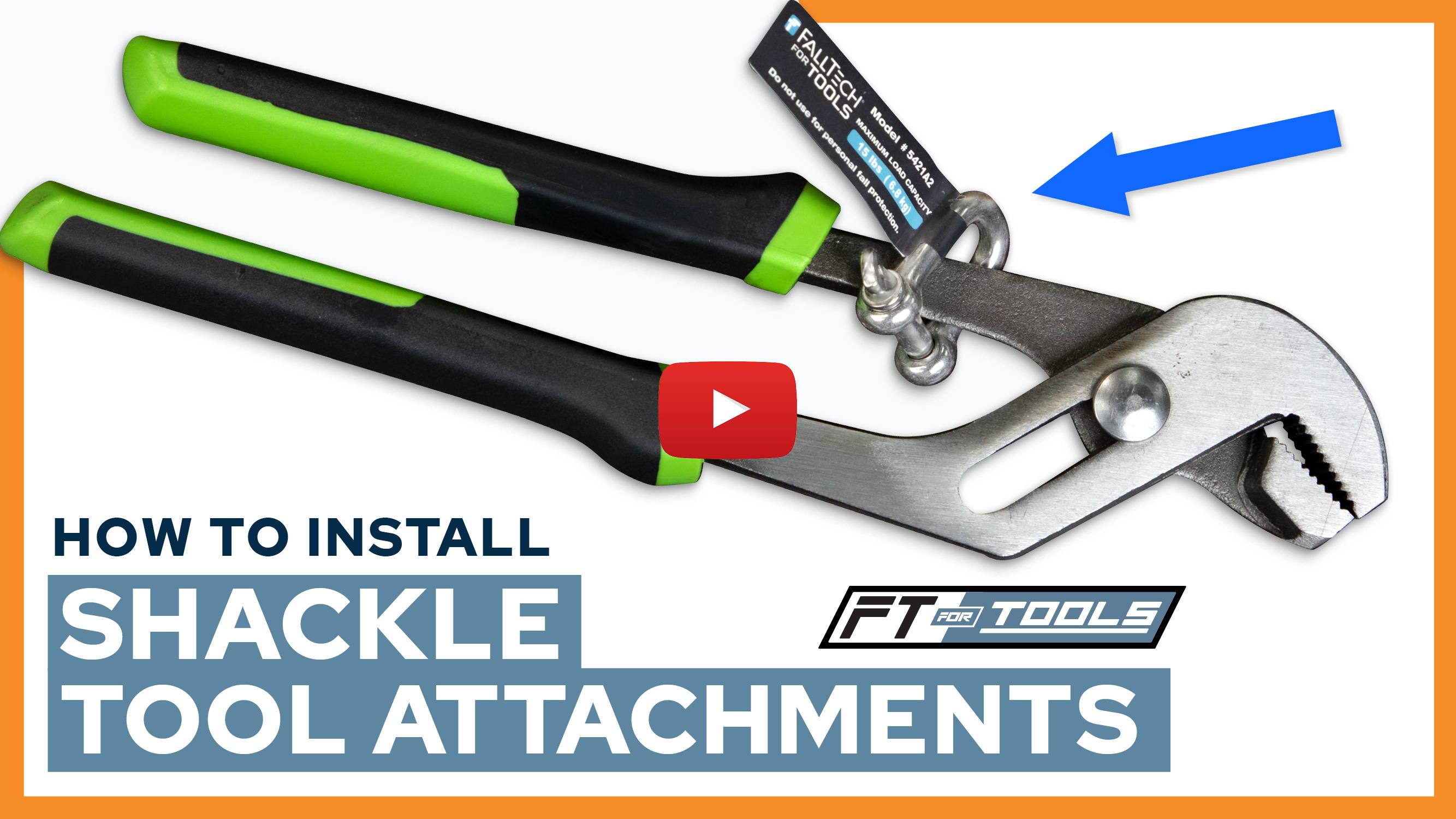 The attachments feature a stainless steel shackle design that delivers quick tether attachment point for tools with captive-eye holes. All shackle tool attachments feature a simple screw-gate locking mechanism for easy attachment.
For tools weighing up to 15 lb max. Available in 4 sizes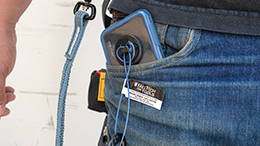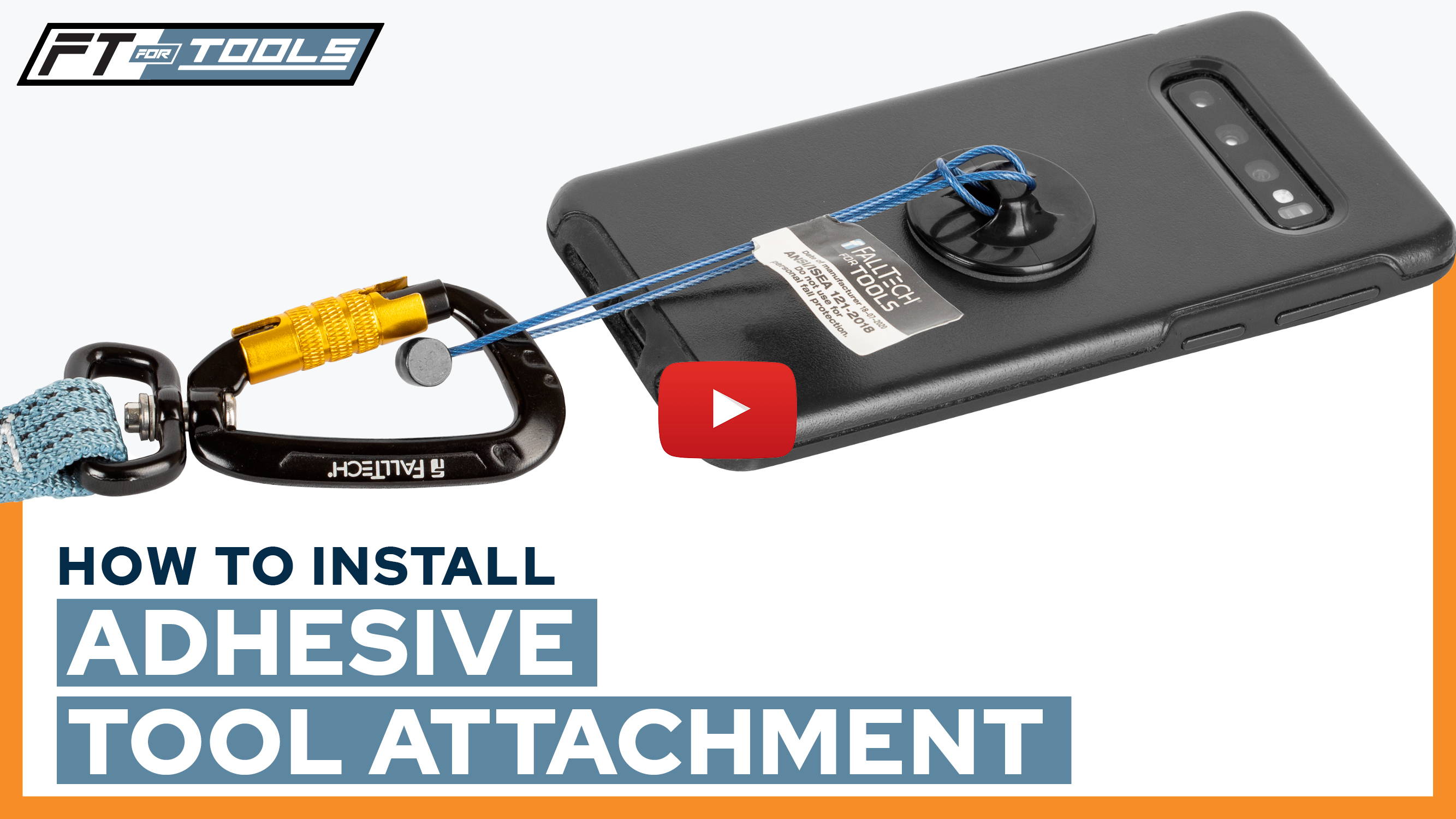 Slim profile with raised connection loop for use with choke-on wire loop tool attachments
For tools or objects weighing up to 2 lb max.
Choke-on 15 lb Tool Attachment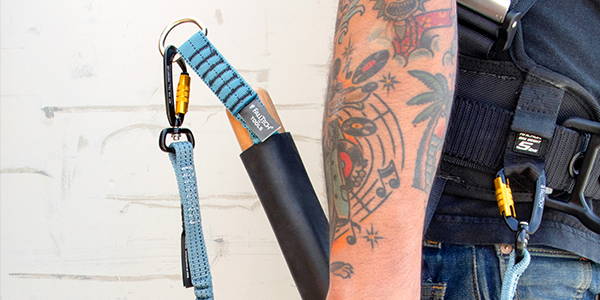 Features elastic choke-loop with nylon cord lock for a more secure attachment.
D-ring provides secure connection point for tool tethers
---
Since 1991, FallTech, a leading U.S. manufacturer, fuses all fall protection safety with technology into state-of-the-art fall protection solutions. With our in-house ISO 17025 accredited test lab, we ensure that FallTech solutions meet or exceed ANSI, CSA, and OSHA standards. We are committed to our products performing in the most demanding field conditions, combined with reliable performance, value, and outstanding service.